Name: Kazuo (MR)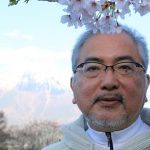 Language: English Interpreter-Guide
Guiding Area: Tokyo, Hakone, Kamakura, Yokohama, Nikko and other areas in Gunma, Ibaraki, Chiba, Saitama, Yamanashi prefectures
Background:
Born in Kobe and brought up in Western Japan area such as Osaka, Himeji and Fukuoka (Hakata) until 13 years old. Moved to Tokyo and then living in Kanagawa for over 50 years. So, my basic languages are both of Standard Japanese and Western Japanese. Majored in Electrical Engineering and worked for Japanese automobile company for 10 years and then for U.S.A and European subsidiaries of Semiconductor, IT infrastructure technology, Mobile communications and Smart Grid systems for over 30 years. During my employment term, conducted my business travels around in Japan and also for overseas, U.S.A, Singapore, Australia, Malaysia, China and Korea. Now, retired and was released from companies employment and started my next carrier to be as the National government licensed guide interpreter for you.
Have two grandsons living in Hokkaido and making periodic trips there as my great pleasure to meet them. 
Specialities and Hobbies:
Photography of natural landscapes
Playing golf and swimming
Enjoying my time with dogs, especially Cavalier King Charles Spaniel
Message:
Welcome to Japan! 
Why did you decide to come to Japan? What kind of expectation do you have during your stay in Japan? What do you want to know Japan?
I would like to listen to you those and do hope to provide my effective help for you to get  those answers as your experience and recognition.
I'm looking forward to meeting you soon!!