Name: Sumiko (MS)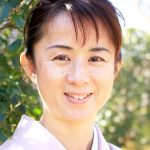 Language: English Interpreter-Guide
Guiding Area: Tokyo, Hakone, Kamakura
Background:
Born and brought up in Yamanashi –next to Tokyo, having viewed Mt. Fuji every day until the age of 18 and move to Tokyo for the study in college. Majored English communications. Worked at the central bank of Japan for about ten years and mainly belonged to the section for compiling the statistics of Japan's balance of international payments.
Lived in Pittsburgh, USA from 1998 to 2000. During the period, attended the English classes for English learners at the University of Pittsburgh or a community college, also had a son (he used to tell the difference between "L" and "R" sound when in the USA, not anymore.)
Currently working as an English teacher for kids at a private school which starts after regular schools. Had been a volunteer tour guide since 2011, and got the national license of certified guide in 2016.
Married with 2 children.
Specialities and Hobbies:
Interested in traveling domestic and abroad
Stroll around the unfamiliar places alone
Love to see musicals
Interested in wearing Kimono
Message:
Welcome to Japan! Through my study or experiences as a tour guide, I rediscovered how Japan is traditional and new, complicated and simplified, friendly and modest. I hope to help you in understanding this interesting country with utmost "OMOTENASHI" or Japanese way of hospitality. Let's hit the road together!