C-81 "GSSP Chibanian" geomagnetic reversal stratum & Yoro Ravine
Discovering the mystery of the earth!
Chibanian, which was inscribed into the geological chronology used around the world on January 2020!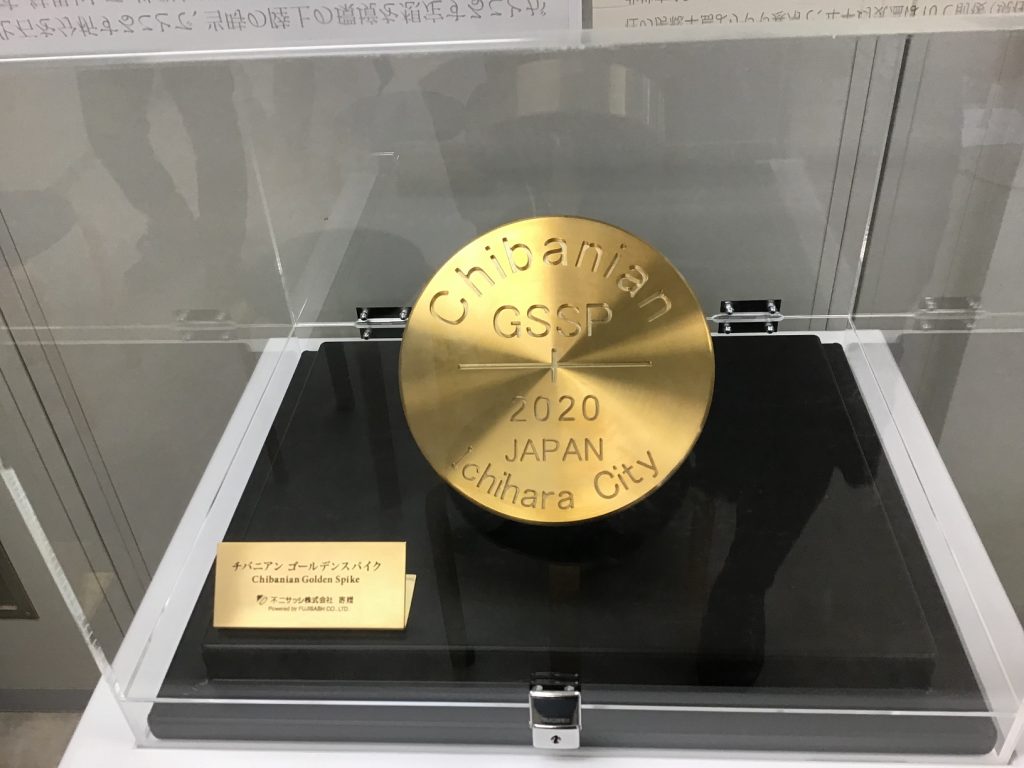 What is "Chibanian"?
The earth, which has a long history of 4.6 billion years since its birth, is divided into several eras. The Jurassic and Cretaceous periods, when dinosaurs lived, are well known. Most eras have already been named, but some eras have not yet been named.
Fossils have been used to identify major global events, such as the emergence and extinction of organisms, when determining the age of the Earth. Recently, the period when the geomagnetic field reversed was also used.
The stratum in Ichihara City, Chiba Prefecture has the best record of the latest geomagnetic reversal in the world, and this stratum was approved as an international boundary type site (GSSP: Global Boundary Stratotype Sections and Points) for the Early and Middle Pleistocene geological ages, and recognized worldwide. This is Japan's first GSSP.
As a result, the period from about 774,000 years ago to 129,000 years ago, which until now had no name, came to be called "Chibanian", which means "the age of Chiba" in Latin. This is the first time that a geological age has been named after a place in Japan !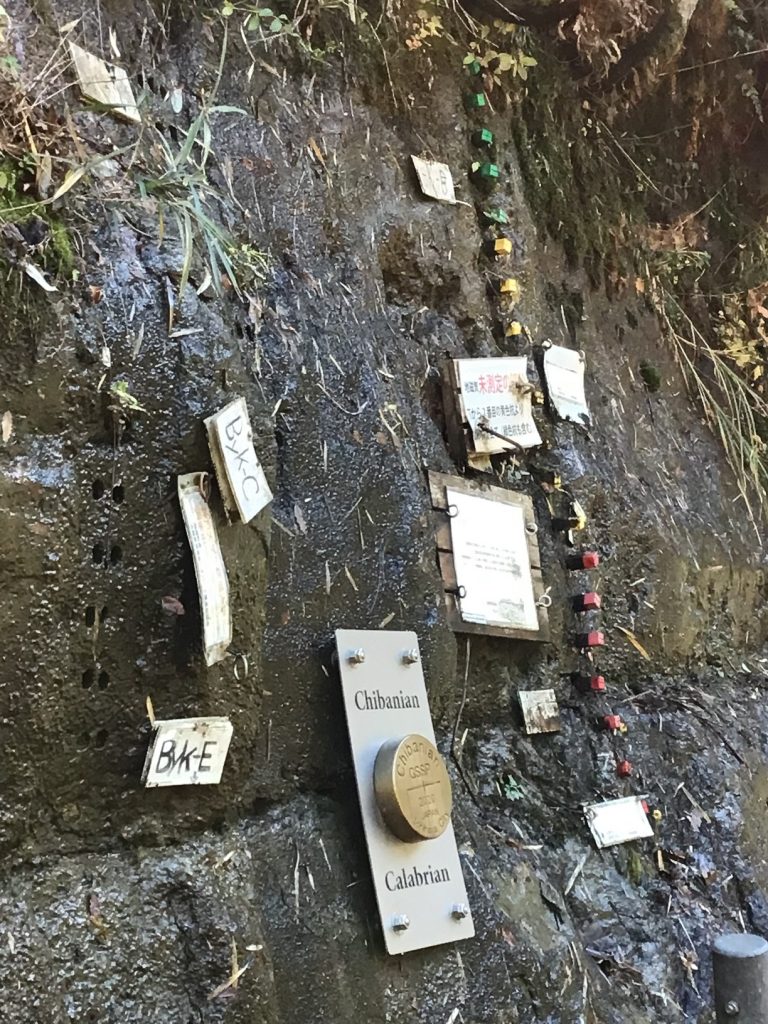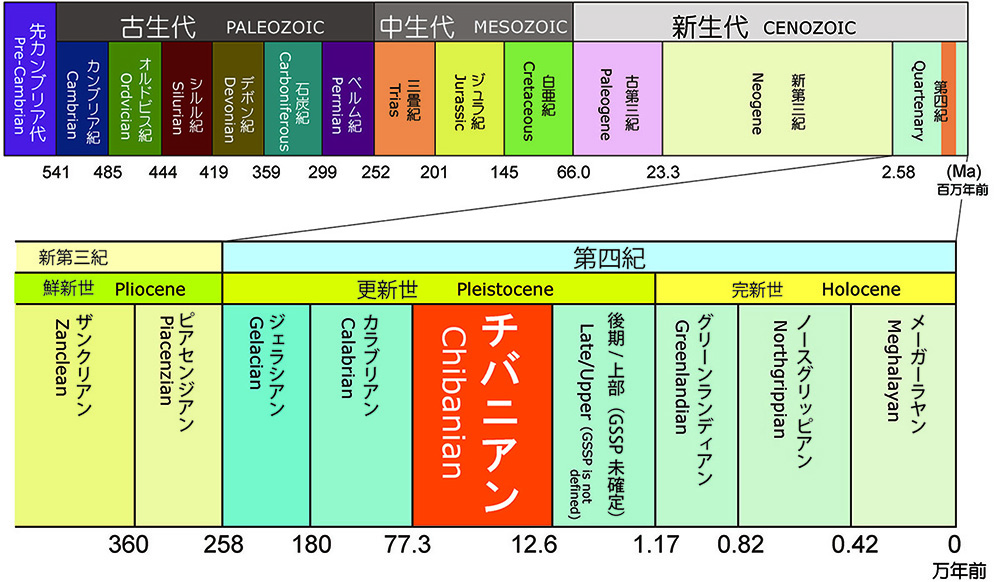 What is geomagnetic reversal?
The N (magnetic) pole of a compass always points north. This is because the earth itself is like a big magnet. The earth's magnetic field is called geomagnetism.
At the present, the north pole is the S magnetic pole, and the south pole is the N magnetic pole, but we know that the Earth's long history has reversed many times. Over the last 3.6 million years, it is said that there have been more than 10 reversals. However, it is not yet clear why the reversal occurs.
A story of geology is hard to imagine just by hearing.
By actually going, seeing, touching, and experiencing, the knowledge you have learned will further broaden your scientific perspective.
Why don't you visit it once?
---
Yoro Ravine
Chiba Prefecture has a strong image of the sea, but Yoro Ravine, which flows almost in the center of the Boso Peninsula, is dotted with numerous waterfalls and also famous as a power spot.
The area around the Yoro River called "Yoro Ravine" is one of the best hot spring villages in Boso. The beautiful fresh greenery from spring to early summer, and the colored leaves in autumn are spectacular, attracting many tourists.
After discovering the mysteries of the earth, let's refresh yourself with the minus ions fill in Yoro Ravine!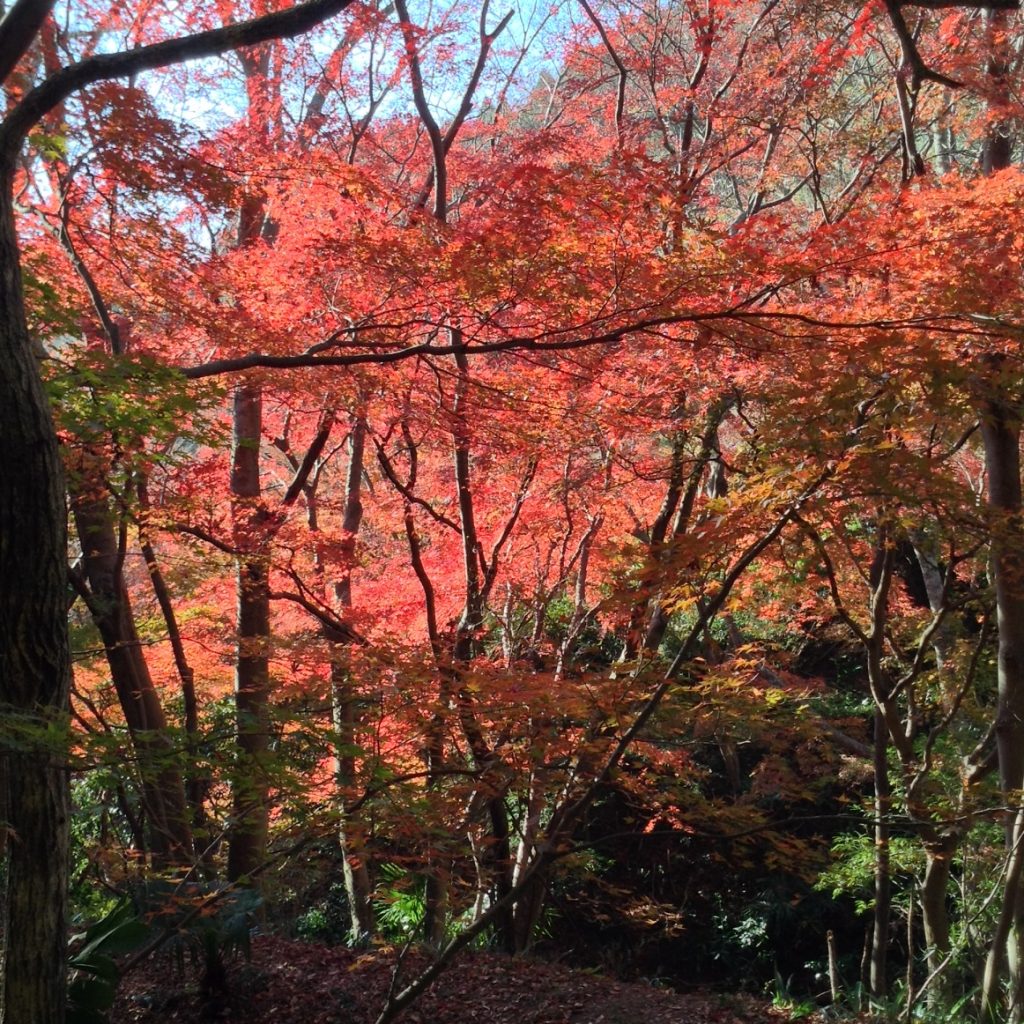 ---
/// FIT package
We can arrange this tour for individual, family, or the small group, following to your designated date, through the year, except Thursday.
/// Itinerary
8:45 Meet at Goi station, then take a local train to Tsukizaki station.  From the station to Chibanian visitor's center, take taxi (extra charge) or walk by foot about 25 minutes (2km).
10:30 After watching the exhibits in the visitor's center, go on a "Chibanian" geological tour with an expert guide. (until 11:45)
11:45 Leave Chibanian visitor's center, return to Tsukizaki station by foot, then take a local train to Yoro Keikoku station.
12:30 After arriving the station, take a quick lunch (extra charge), then take a stroll through Yoro Keikoku (Ravine).
15:00 Take a local train at Yoro Keikoku station.
16:30  Return at Goi station, then finish the tour.
---
/// Price
Number
of Guests
 1
2
 3
4-5
 6 or more
(Max 10)
Price 
/ person
(Yen)
 77,000
 41,000
 29,000
23,000
 24,000
Price Include:
Transportation (local train)
English (or other languages) speaking guide
(English, Chinese, French, German, Italian, Spanish, Portuguese, Dutch, Russian, Thai)
Chibanian expert guide
Commission for arrangements
Commission for settlements by credit card
Consumption tax
Price Exclude:
Transportation costs to the meeting place / ending place
Taxi fare from Tsukizaki station to Chibanian visitor's center
Accommodation costs
Food and beverage fee for customers and guide
Souvenir fee / personal expenses
Expenses for services not described in the itinerary
Regarding these standard courses, we can arrange the plan upon your request by adding / deleting destinations, and combining other courses before and after, making reservations of accommodation, transportation, restaurants, or event tickets, etc. Please contact us by all means.
Please see here for the arrangement fee.
ex.1 Arrangement for accommodation
Room charge 10,000yen(1night 1person) + Commission 1,650yen(incl. c-tax)=Total 11,650yen 
ex.2 Arrangement for additional transportation
Super express train 20,000yen(1person) + Commission 3,300yen(incl. c-tax)=Total 23,300yen 
---
/// Cancellation Policy
Cancellation Policy for this course;
| | |
| --- | --- |
| Days to Departure | Cancellation Charge |
| More than 31 days | 10,000JPY |
| 30-15 days | 50% of trip price, Min 10,000JPY |
| 14-8 days | 70% of trip price, Min 10,000JPY |
| 7 days or Less, No Show | 100% of trip price |
Please refer to "Price, Terms and Conditions" for other detailed regulations.
---
 /// Application Form
Please select the course and fill in the below box;
---
/// Payment
Payment can be settled by credit card (Paypal or Stripe).
After your booking, we will send you an invoice, then after your payment by credit card, the booking would be completed.
/// Contact
If you have any questions or offer to book, please send an email. We welcome even little questions! Don't hesitate, and see you in Japan!!
Contact us:   info@i-travel-square.tokyo