"Satoyama" landscape, Noto
I-37 Noto, filled with nostalgic sceneries
Surrounded by the sea on three sides, the Noto Peninsula is a treasure trove of food, with its rich nature growing a wide variety of ingredients. Blessed with fresh seafood and mountain delicacies, you can find seasonal ingredients no matter what season you visit.
Since Noto Province was founded in 718, it has overcome many historical hardships and developed a rich culture, festivals, and traditional crafts.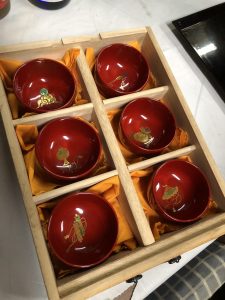 Furthermore, Noto Toji, who is counted as one of Japan's four major chief brewers (Toji), is also praised for his high level of skill.
The outstanding skills that have been honed through Noto's climate, food culture, and the untiring efforts of the pure and tenacious Noto people, are contributing to sake brewing not only in Noto but throughout Japan.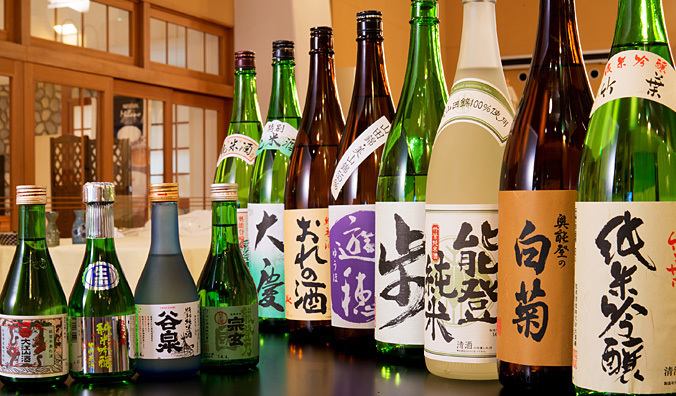 ---
"Noto Kongo" Sheer cliffs and strangely shaped rocks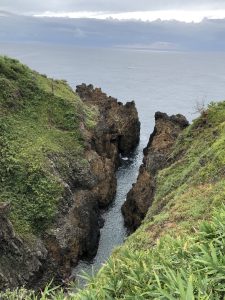 Noto Kongo is a coastline with approximately 30km of strangely shaped rocks, scenic spots, and cliffs, and is one of the representative landscapes of the Noto Peninsula Quasi-National Park.
"Ganmon" is a natural cave formed by wave erosion. A large-scale building measuring 6m wide, 15m high, and 60m deep. "Yase (=means "thin") Cliff" is a vertical cliff with an altitude of 35 meters and is known as the setting for mystery movies. "Yoshitsune's Boat Hidden" is a rocky area in a cove where Yoshitsune and Benkei have hid their boat in 1185 to avoid rough waves while fleeing from the harsh pursuit of his older brother, Yoritomo, on their way down to Oshu (Northern east). It is a long and narrow cove that is difficult to see from the coast, and is said to have hidden as many as 48 ships.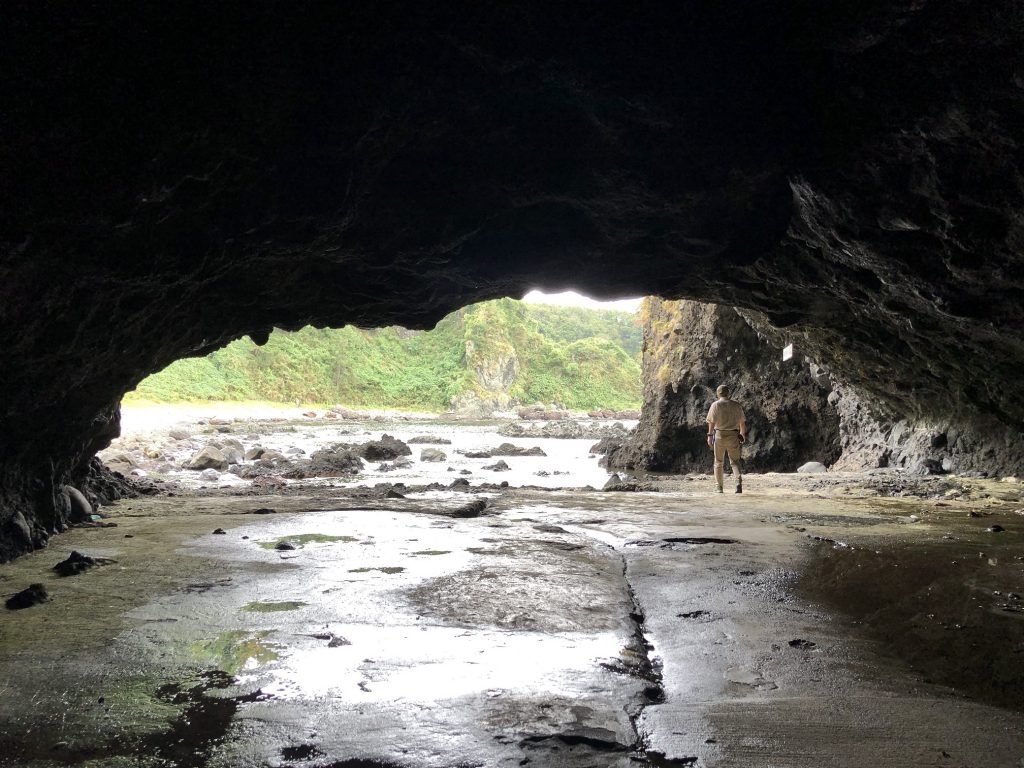 "Gojinjo" Drum Performance
This Japanese drum is an intangible cultural property passed down in Wajima City, Ishikawa Prefecture.
In 1576 during the Sengoku period, Niigata's god of war, Uesugi Kenshin, captured Nanao Castle, a famous castle in Noto that was said to be impregnable, and used his strength to advance to deeper area of Noto Peninsula. The villagers, who had no weapons, even brought out spades and sickles and prepared to intercept the Uesugi forces, but it was clear that they were powerless. However, the villagers, determined to defend their homeland, followed the instructions of the village's wise elders, made masks from bark, hair from seaweed, and launched a night attack on the sleeping Uesugi forces while beating drums. It is said that the Uesugi forces were so shocked by the unexpected night attack of the drums and the bizarre monster that they fled without a fight. The villagers attribute this to the divine virtue of Okutsuhime, the god of Hegura Island off the coast of the Nafune town (Wajima city), and at the annual summer festival, they wear masks and beat drums as they take the lead in passing the mikoshi, and express their gratitude to their guardian deity. The custom of dedicating it continues to present day.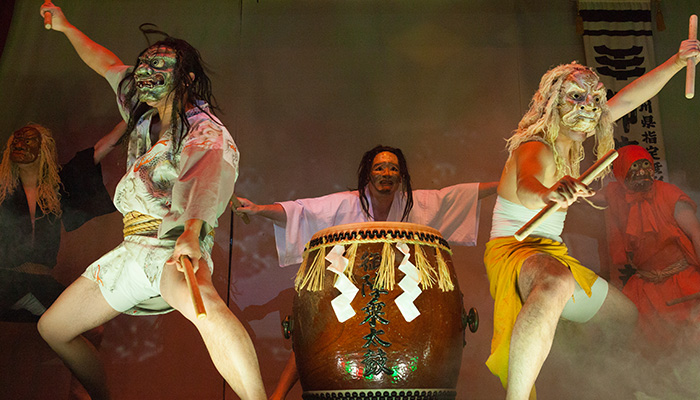 Amaharashi Coast
From this coast, located in the Noto Peninsula Quasi-National Park, you can see the Meiwa Rock from the shore of the beach and the majestic Tateyama Mountain Range across Toyama Bay. It is a rare place in the world where you can see mountains over 3,000 meters above the sea.
On a clear day you can see this amazing view.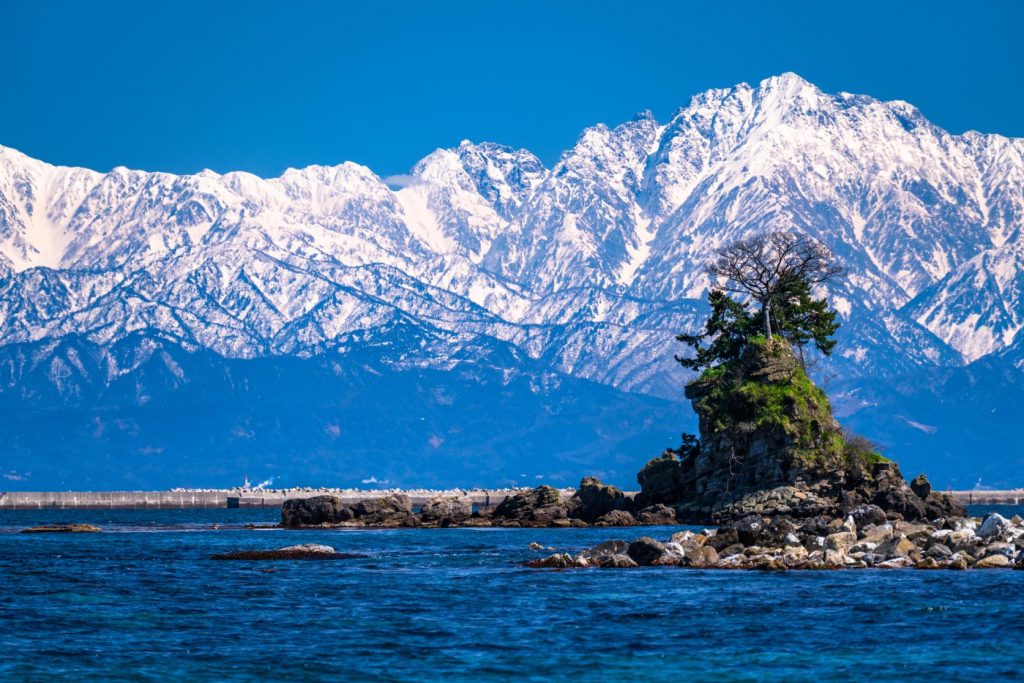 Scenery and Gourmet that limited winter season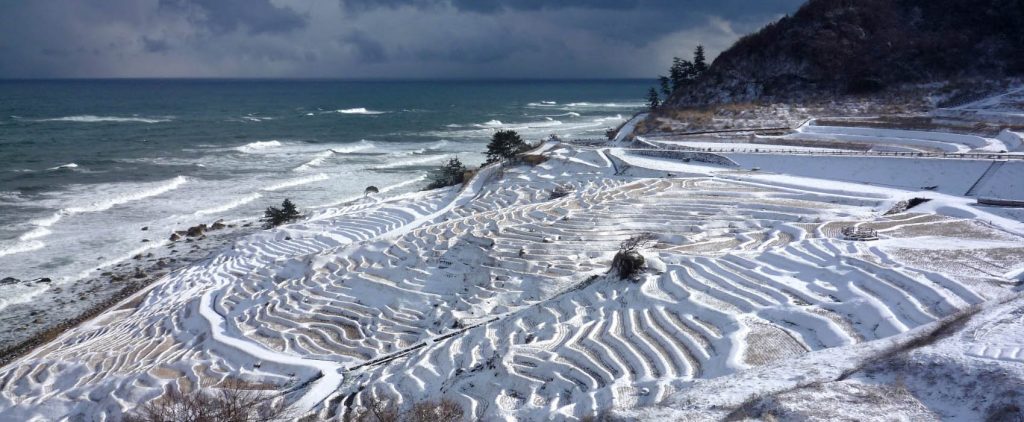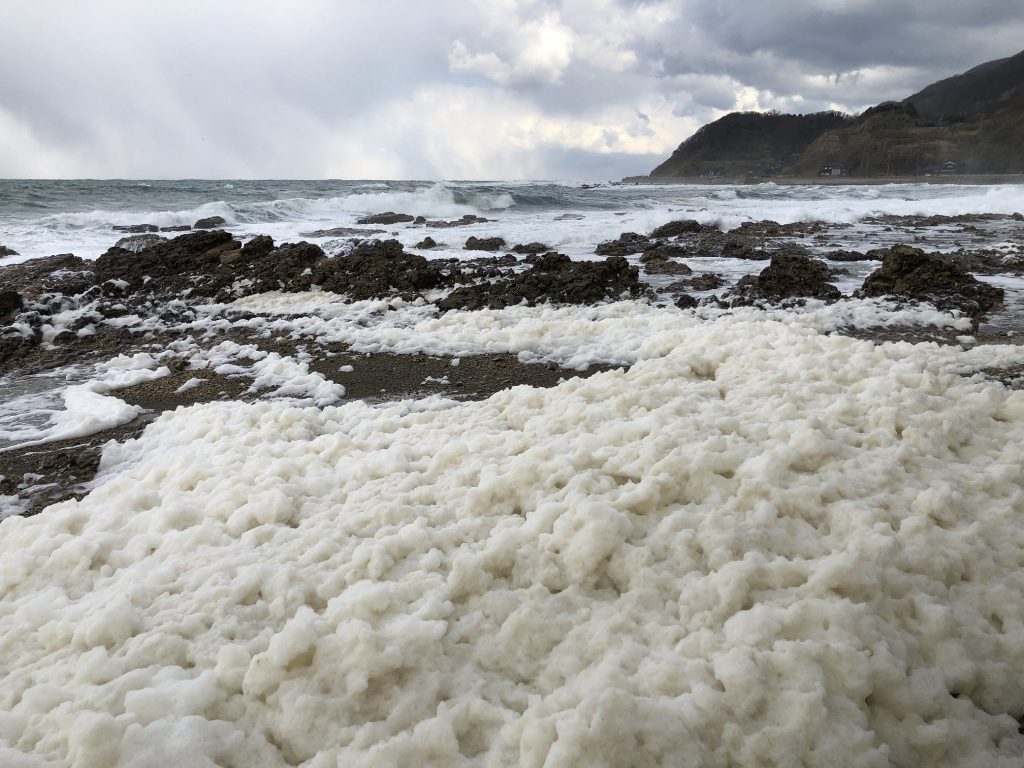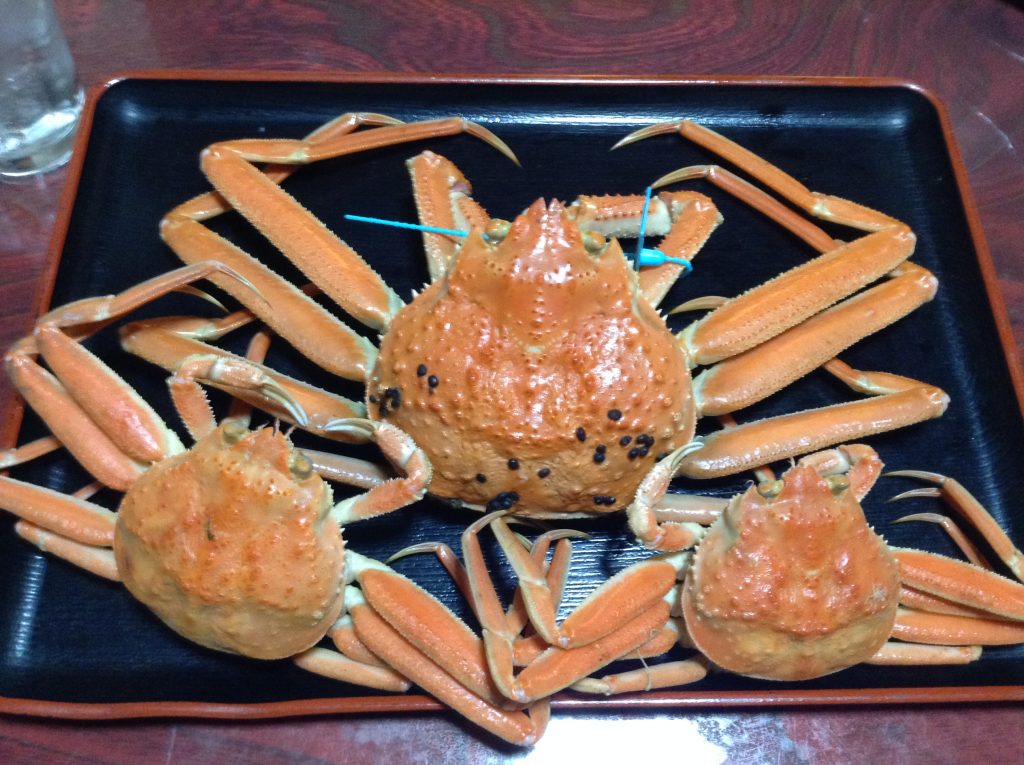 ---
/// FIT package
We can arrange this tour for individual, family, or the small group, following to your designated date, through the year.
---
/// Itinerary
Day1
9:30 Meet at JR Kanazawa station, then move by chartered car/bus.
Visit several attractive spots;
Nagisa Drive Way
Noto Kongo (Ganmon, Yase no Dangai cliff)
Lunch Noto Beef
Tenryo Kuroshima (Ship Wholesaler's House, "Kitamae-bune" Historical Museum)
17:30 Check-in and Dinner at the hotel
21:00 "Gojinjo" Drum Performance
Day2
9:00 After breakfast, check-out hotel, move by chartered car/bus.
Visit several attractive spots;
Wajima Morning Market (choice)
Sake Brewery visiting (choice)
Shiroyone Rice Field
Nanao Food Market
Nanao Castle Ruin (choice)
Lunch at Himi Fish Maket
Amaharashi Coast
Takaoka Daibutsu Statue
Kanaya Old Town Street
17:30 Arrive at JR Shin-Takaoka station, then finish the tour.
---
---
/// Price
Number
of Guests
 1
2
 3
4-5
 6 or more
(Max 10)
Price 
/ person
(Yen)
 495,000
 270,000
 200,000
160,000
 130,000
Price Include:
Chartered car/bus
Lunch of day1 and day2 (except beverage)
Hotel at Wajima (with dinner and breakfast, except beverage)
"Gojinjo" Drum Performance fee
Entrance fees described in the itinerary
English (or other languages) speaking guide
(English, Chinese, French, German, Italian, Spanish, Portuguese, Dutch, Russian, Thai, etc.)
Commission for arrangements
Commission for settlements by credit card
Consumption tax
Price Exclude:
Transportation costs to the meeting place / ending place
Food and beverage except described above
Souvenir fee / personal expenses
Expenses for services not described in the itinerary
Regarding these standard courses, we can arrange the plan upon your request by adding / deleting destinations, and combining other courses before and after, making reservations of accommodation, transportation, restaurants, or event tickets, etc. Please contact us by all means.
Please see here for the arrangement fee.
ex.1 Arrangement for accommodation
Room charge 10,000yen(1night 1person) + Commission 1,650yen(incl. c-tax)=Total 11,650yen 
ex.2 Arrangement for additional transportation
Super express train 20,000yen(1person) + Commission 3,300yen(incl. c-tax)=Total 23,300yen 
---
/// Cancellation Policy
Cancellation Policy for this course;
| | |
| --- | --- |
| Days to Departure | Cancellation Charge |
| More than 31 days | 10,000JPY |
| 30-15 days | 50% of trip price, Min 10,000JPY |
| 14-8 days | 70% of trip price, Min 10,000JPY |
| 7 days or Less, No Show | 100% of trip price |
Please refer to "Price, Terms and Conditions" for other detailed regulations.
---
/// Application Form
Please select the course and fill in the below box;
---
/// Payment
Payment can be settled by credit card (Paypal or Stripe).
After your booking, we will send you an invoice, then after your payment by credit card, the booking would be completed.
/// Contact
If you have any questions or offer to book, please send an email. We welcome even little questions! Don't hesitate, and see you in Japan!!
Contact us:   info@i-travel-square.tokyo