N-83 Omizutori at Todai-ji Temple (March)
A traditional event heralding the arrival of spring,
Todai-ji Temple "Omizutori"
---
The "Shuni-e" of Todai-ji Nigatsu-do was founded in 752 by a senior disciple of Todai-ji Temple founder.
The official name of Shuni-e is "Eleven-faced repentance". It means to repent for the various mistakes we make in our daily lives in front of the eleven-faced Kanzeon Bodhisattva, the principal image of worship at Nigatsu-do.
In ancient times, when Shuni-e was founded, it meant a religious event for the nation and all people.
Natural disasters, epidemics, and rebellions were regarded as diseases of the nation, and events were held to pray for people's happiness, such as protection of the nation, peace of the world, favorable times of the weather, bountiful harvests, and the happiness of all people.
Every night, a large torch is lit to light the way by the Rengyoshu (representative monk), and 'Shuni-e' came to be called "Omizutori" or "Otaimatsu" (means torch). The sight of the monks running with torches is the highlight of this parade and has become a Nara's tradition.
In the long history of Todai-ji Temple, even when most of the large temple has been reduced to ash twice, only Shuni-e has continued uninterrupted as a "non-reverting practice". It has been carried on to this day.
Omizutori, a traditional event that has been held for over 1200 years, makes people feel the arrival of spring.
Let's all pray for a year of peace in this sacred place! !
Todai-ji Temple, Nigatsu-do
Nara Hotel
Spend an elegant time at the traditional and prestigious Nara Hotel!
The Nara Hotel was established in Nara Park in 1909, called as the "State Guest House in Kansai" and was a facility equivalent to a state guest house where state guests and members of the imperial family stayed. Mr. Kingo Tatsuno, an architect who designed such as Tokyo Station and the Bank of Japan Head Office, was in charge of building the main building. It has a high affinity with the elegant townscape of Yamato (means Nara), its tile-roofed building and the interior which has a luxurious and gorgeous design in the Momoyama style are full of dignity. This beautiful appearance of Japanese-Western style after 100 years is still attractive.
In addition, on the south side of the hotel, there is a scenic spot "Daijo-in Garden".
Daijo-in Temple was founded in 1087, which was one of the monzeki temples (= special temples where the imperial family and court nobles serve as chief priests), and prospered from the Heian period to the Edo period. Children of the Fujiwara clan resided here and produced Betto (= head of institution) of Kofuku-ji Temple. After being destroyed by fire in 1180, it moved to current location and continued to exist until it was closed in the early Meiji period due to the anti-Buddhism movement. Nara hotel was built in part of the site.
The garden was devastated during the Tokusei Ikki (= riot) in the Muromachi period, but then it was remodeled by Zeami, a master garden designer who was active in the Muromachi period. Shogun Ashikaga Yoshimasa and court nobles often visited the garden, and since then it was praised as the best garden in Nanto (Nara) until the beginning of the Meiji period.
Nara Hotel
Daijo-in Garden
---
/// FIT package
We can arrange this tour for individual, family, or the small group, following to your designated date during March 1st to 14th, except 12th.
/// Itinerary
15:00~ Check in Nara Hotel by yourselves, then enjoy free time.
**It's possible to arrange the other hotel around central Nara city area, if you wish.
17:00 Meet at Nara Hotel, then guide takes you Nigatsu-do by walk. On the way, guide introduces Nara Park, Todai-ji south gate, and the townscape.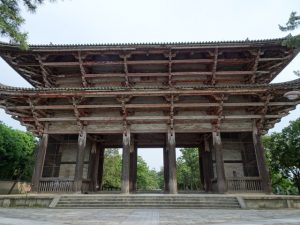 17:30~ You have to wait for the opening time at viewing spot of Nigatsu-do. During this time, guide explain several story related to Nara and Todai-ji history, tradition, and so on.
19:00~ Start "Otaimatsu", then visit Nigatsu-do.
20:00 Return to hotel or take to recommended local restaurant for the dinner by taxi, then finish the guiding (20:30).
Next day Stay overnight, take breakfast, check-out by yourselves, then you can visit Daijo-in Garden.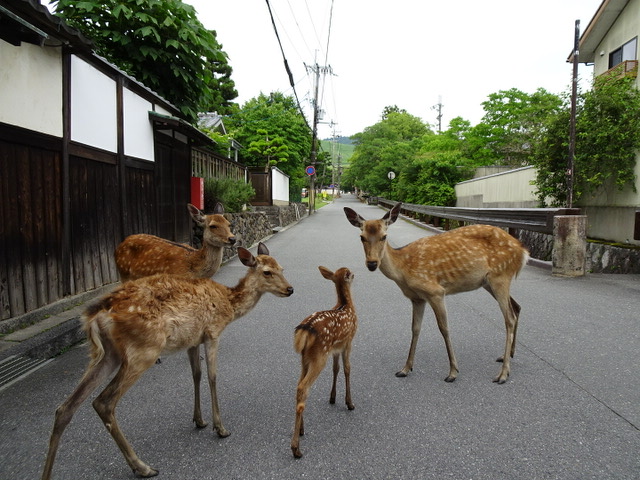 ---
/// Price
Number
of Guests
 1
2
 3
4-5
 6 or more
(Max 10)
Price 
/ person
(Yen)
 38,000
 19,500
 13,500
10,000
 11,000
Hotel 
Arrangement
Actual hotel price
+ Arrangement commission (10%+consumption tax)
+ Credit card settlement commission (5% of total amount)
Price Include:
English (or other languages) speaking guide
(English, Chinese, French, German, Italian, Spanish, Portuguese, Dutch, Russian, Thai)
Taxi fare from Nigatsu-do to Nara Hotel or local restaurant
Accommodation costs upon your request
Commission for arrangements
Commission for settlements by credit card
Consumption tax
Price Exclude:
Transportation costs to the meeting place / ending place
Additional transportation costs during the guiding, if happen
Food and beverage fee for customers and guide
Souvenir fee / personal expenses
Expenses for services not described in the itinerary
Regarding these standard courses, we can arrange the plan upon your request by adding / deleting destinations, and combining other courses before and after, making reservations of accommodation, transportation, restaurants, or event tickets, etc. Please contact us by all means.
Please see here for the arrangement fee.
ex.1 Arrangement for accommodation
Room charge 10,000yen(1night 1person) + Commission 1,650yen(incl. c-tax)=Total 11,650yen 
ex.2 Arrangement for additional transportation
Super express train 20,000yen(1person) + Commission 3,300yen(incl. c-tax)=Total 23,300yen 
---
/// Cancellation Policy
Cancellation Policy for this course;
| | |
| --- | --- |
| Days to Departure | Cancellation Charge |
| More than 31 days | 10,000JPY |
| 30-15 days | 50% of trip price, Min 10,000JPY |
| 14-8 days | 70% of trip price, Min 10,000JPY |
| 7 days or Less, No Show | 100% of trip price |
Please refer to "Price, Terms and Conditions" for other detailed regulations.
---
 /// Application Form
Please select the course and fill in the below box;
---
/// Payment
Payment can be settled by credit card (Paypal or Stripe).
After your booking, we will send you an invoice, then after your payment by credit card, the booking would be completed.
/// Contact
If you have any questions or offer to book, please send an email. We welcome even little questions! Don't hesitate, and see you in Japan!!
Contact us:   info@i-travel-square.tokyo