N-89 Ancient Rout 1, "Yamanobe-no-michi" walking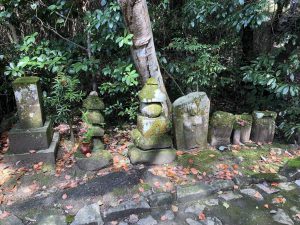 The road to ancient world 
"Yamanobe-no-michi" Road in Nara prefecture is a one of the oldest ancient public road that runs north-south, built in the early 7th century, that's why it's called ancient "Rout 1". It is a rugged road that weaves its way through the foothills of Mt. Miwa, which is a sacred object of worship, to the north.
This road's total length is about 35 kilometers from Sakurai City through Tenri City to Mt. Heijo in Nara City, but in this course, we walk 13 kilometers from Sakurai station to "Isonokami Shrine", through "Tsubaichi", which was an important transportation hub, the oldest shrine "Omiwa Shrine", and two emperor's tombs. In these area many vestiges of ancient times remain, and you can travel back in time to the ancient "Manyo world" while walking.
The walking roads
 In spring, you can see many flowers such as cherry blossoms, as well as a peaceful and beautiful scenery.
– Omiwa Shrine
Omiwa Shrine, also known as Miwa Myojin, is one of the oldest shrine in Japan with Mt. Miwa in the background. Mt. Miwa has been revered as a sacred mountain since ancient times, and it appears in many of Japan's oldest documents. Omiwa Shrine is dedicated to the god of sake, and Sai Shrine, a secondary shrine, is dedicated to the god of medicine, that's why many related industry's people come to pray nowadays.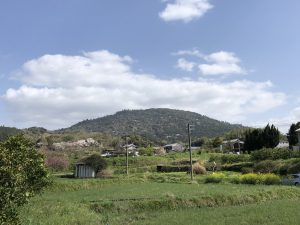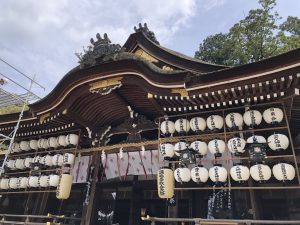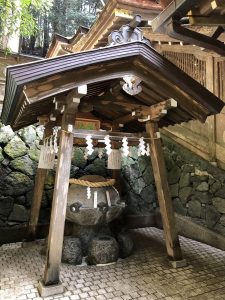 – Isonokami Shrine
This shrine has been deeply revered by successive emperors, and many weapons are stored in the shrine, and there are many legends about weapons. Also, Ise Jingu and this shrine are the only places that have used the name of "Jingu" (the highest hierarchy of shrine) since before the Nara period.
– Imperial Mausoleum, Burial mounds
In Japan, from the latter half of the 3rd century to 7th century, "kofun" (burial mounds) with raised soil were actively built. These burial mounds were built as graves by high-ranking people at the time. These burial mounds have some features, moats around the mound, the slopes covered with stones (fukiishi), which are thought to be used for decoration and to prevent the mound from collapsing. In addition, there are also burial mounds with two or three tiers, and moats with two or three tiers. There are wide variety of shapes, such as keyhole-shaped burial mounds, round burial mounds, and rectangular square burial mounds.
Nara Prefecture has many burial mounds that are the tombs of emperors (Imperial Mausoleum), and in this course, we are also passing through aside several burial mounds.
---
/// FIT package
We can arrange this tour for individual, family, or the small group, following to your designated date, through the year, especially spring and autumn are best for walking.
/// Itinerary
9:30 Meet at JR Nara station, then guide takes you these area by train to Sakurai station,  and start walking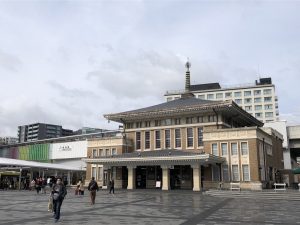 View Points on the Route
Tsubaichi Kannon-do
Kanaya's Stone Buddha
Mt.Miwa's Byodo-ji temple
Omiwa Shrine
Sai Shrine
Hibara Shrine
Mausoleum of Emperor Keiko
Mausoleum of Emperor Sujin
Kayo ring moat village
Yatogi Shrine
Isonokami Shrine
 You can take lunch at the local diner restaurant aside the road.
Take a taxi from Isonokami Shrine to Tenri station, then take a train to Nara station.
17:30 Return to Nara station, then finish the tour.
/// Price
Number
of Guests
 1
2
 3
4-5
 6 or more
(Max 10)
Price 
/ person
(Yen)
 76,000
 41,000
 30,000
23,000
 24,000
Price Include:
JR train fare during the tour
Taxi fare Isonokami shrine to JR Tenri station
Lunch for guests and guide, but beverage is exclude
English (or other languages) speaking guide
(English, Chinese, French, German, Italian, Spanish, Portuguese, Dutch, Russian, Thai)
Commission for arrangements
Commission for settlements by credit card
Consumption tax
Price Exclude:
Entrance fee of each place, if necessary
Transportation costs to the meeting place / ending place
Accommodation costs
Beverage fee
Souvenir fee / personal expenses
Expenses for services not described in the itinerary
Regarding these standard courses, we can arrange the plan upon your request by adding / deleting destinations, and combining other courses before and after, making reservations of accommodation, transportation, restaurants, or event tickets, etc. Please contact us by all means.
Please see here for the arrangement fee.
ex.1 Arrangement for accommodation
Room charge 10,000yen(1night 1person) + Commission 1,650yen(incl. c-tax)=Total 11,650yen 
ex.2 Arrangement for additional transportation
Super express train 20,000yen(1person) + Commission 3,300yen(incl. c-tax)=Total 23,300yen 
---
/// Cancellation Policy
Cancellation Policy for this course;
| | |
| --- | --- |
| Days to Departure | Cancellation Charge |
| More than 31 days | 10,000JPY |
| 30-15 days | 50% of trip price, Min 10,000JPY |
| 14-8 days | 70% of trip price, Min 10,000JPY |
| 7 days or Less, No Show | 100% of trip price |
Please refer to "Price, Terms and Conditions" for other detailed regulations.
---
 /// Application Form
Please select the course and fill in the below box;
---
/// Payment
Payment can be settled by credit card (Paypal or Stripe).
After your booking, we will send you an invoice, then after your payment by credit card, the booking would be completed.
/// Contact
If you have any questions or offer to book, please send an email. We welcome even little questions! Don't hesitate, and see you in Japan!!
Contact us:   info@i-travel-square.tokyo