S-76 Kawagoe, Little Edo
Enjoy traditional architecture
and local foods & sweets!
Kawagoe is a prosperous castle town nicknamed "Little Edo" because it miraculously retains traditional buildings and cultural properties which represent the culture of Edo (the old name of Tokyo 400~150 years ago).  You can enjoy walking through the sights rarely seen in Tokyo and feel as if you have slipped back in time to ancient Japan.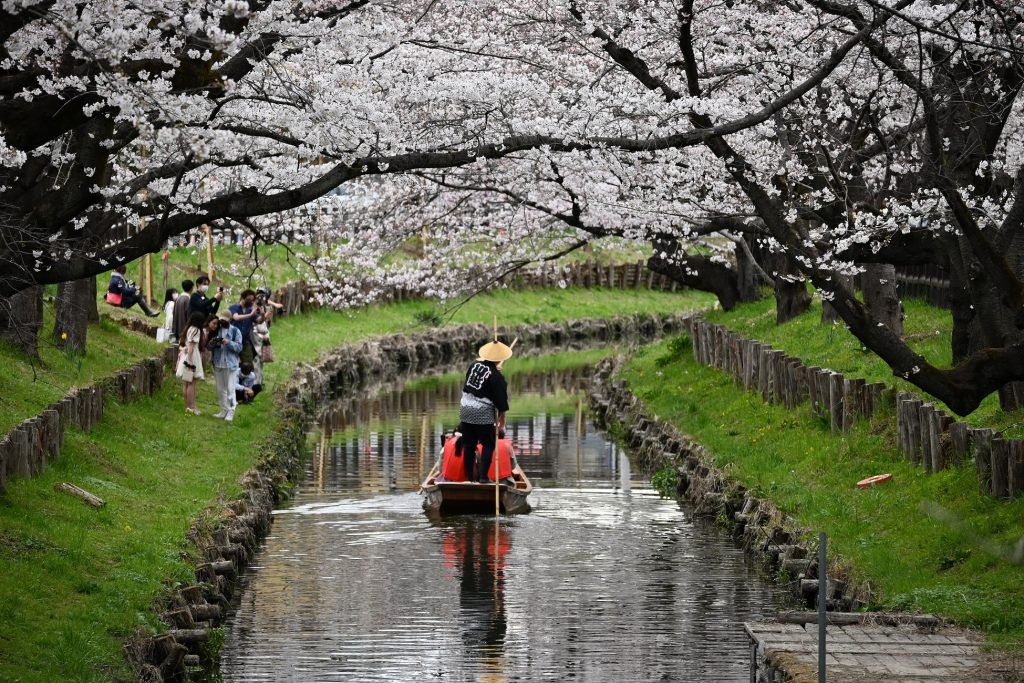 On our basic tour, you will visit an old temple, Kita-in which houses 350-year-old extant buildings which once located inside Edo Castle (present Palace). Also, we can see statues of 500 Rakans which are the five hundred disciples of Buddha. Then, Kurazukuri Zone, traditional black plaster storehouses once seen in Edo's merchant town remain preserved and are still in use as lively stores.  You can enjoy strolling around the old town and shopping local foods and products.  Finally, you will visit a beautiful Shinto Shrine, Hikawa Shrine founded in the 6th century which is famous for match making and maintaining a good relationship.
Just half an hour from Tokyo, Kawagoe is a nice place to escape from high rise buildings and take a breath of fresh air while taking in the beautiful sights and street foods. 
We can customize our tour according to your interests upon your requests.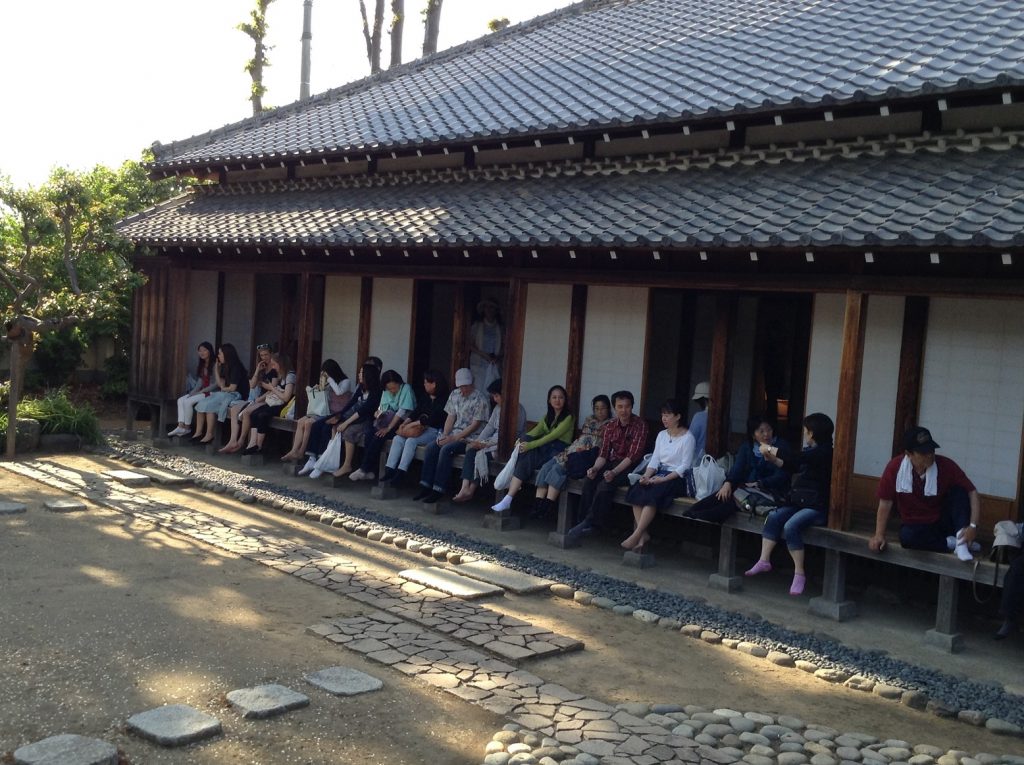 /// Highlights ///
Visit a

Buddhist temple

blessed with beautiful nature which houses remaining buildings and cultural properties of Edo Castle, not found in Tokyo and 500 Rakans, 500 disciples of Buddha statues are quite unique.
The streets lined with

black plaster warehouses

are stunning! You can enjoy shopping and eating sweets, foods and even beer made from local sweet potatoes.  Sweet potatoes and eel are local delicacies.
Visit a photogenic Shinto shrine and a small river which is the best spot for cherry blossom viewing.
Many photogenic spots and instagramable sweet potato snacks.
---
/// FIT package
We can arrange this tour for individual, family, or the small group, following to your designated date, through the year.
/// Itinerary
9:40 Kawagoe station
           Meet with a guide and take a local bus to Kitain.
10:10 Kitain Temple
* You are requested to take off your shoes.
11:00 Taisyo Dream Street
               Kurazukuri Zone
12:00 Lunch
13:00 Bell Tower, Oosawa Jyutaku, Camdy Alley
14:00 Hikawa Shinto Shrine
16:10 Return to Kawagoe station by bus, then finish the tour.
** If you need hotel pick-up, it's possible to meet at your hotel in central Tokyo or Saitama prefecture with additional time. 
/// Add-ons & Description ///
This is a private walking tour.

More optional places to visit upon request;
*Honmaru Goten (a guest room of Kawagoe Castle)
*Yamazaki Museum
     (Japanese paintings exhibited in an old warehouse)
*Kawagoe festival museum
    (UNESCO Intangible Cultural Heritage)
*Kawagoe City Museum
    (history of Kawagoe and warehouse buildings)
*Yaoko art museum built by Toyoo Ito (Japan's famous architect)
If you have any lunch requests, we will reserve a nice restaurant.
*Traditional Japanese food, sushi, sukiyaki, eel etc.
If you like to wear Kimono, we will make a reservation. (Please pay at the spot)
Walk around the old town with Kimono (incl. hair set) JPY3400~ per person
If you would like to do Sake tasting (JPY500~), we can include it in your itinerary.

Kimono wearing

Sake tasting

"Jinrikisha" rickshaw

Manami, Kawagoe guide


A local guide who knows Kawagoe well will guide you.
*See our guide "Manami", who is specialist of Kawagoe!
Her voice;
" I can take you places off-the -beaten track as well as to must-see spots. Let's enjoy and explore Japan!"
The Tobu Tojo Line from Ikebukuro is the fastest way from central Tokyo. It takes only 30 minutes from Ikebukuro station by Express train. (You can get a Koedo Kawagoe pass at the Ikebukuro Tobu Tojo Line vender or the information counter)
When a typhoon or a heavy rain warning are issued, the tour may be cancelled.
---
/// Price
Number of Guests
 1
2
 3
4-5

Price  / person (Yen)

Meet at
Kawagoe
55,000
28,500
19,500
15,000
Hotel
Pick-up
62,000
32,000
21,500
16,500
Price Include:
English (or other languages) speaking guide
Entrance fees of Kitain temple for guests and guide
Commission for arrangements
Commission for settlements by credit card
Consumption tax
Price Exclude:
Transportation costs to the meeting place / ending place
Accommodation costs
bus fare (JPY400) or taxi
Food and beverage fee for customers and guide
Souvenir fee / personal expenses
Expenses for services not described in the itinerary
Regarding these standard courses, we can arrange the plan upon your request by adding / deleting destinations, and combining other courses before and after, making reservations of accommodation, transportation, restaurants, or event tickets, etc. Please contact us by all means.
Please see here for the arrangement fee.
ex.1 Arrangement for accommodation
Room charge 10,000yen(1night 1person) + Commission 1,650yen(incl. c-tax)=Total 11,650yen 
ex.2 Arrangement for additional transportation
Super express train 20,000yen(1person) + Commission 3,300yen(incl. c-tax)=Total 23,300yen 
---
/// Cancellation Policy
Cancellation Policy for this course;
| | |
| --- | --- |
| Days to Departure | Cancellation Charge |
| More than 31 days | 10,000JPY |
| 30-15 days | 50% of trip price, Min 10,000JPY |
| 14-8 days | 70% of trip price, Min 10,000JPY |
| 7 days or Less, No Show | 100% of trip price |
Please refer to "Price, Terms and Conditions" for other detailed regulations.
---
 /// Application Form
Please select the course and fill in the below box;
---
/// Payment
Payment can be settled by credit card (Paypal or Stripe).
After your booking, we will send you an invoice, then after your payment by credit card, the booking would be completed.
/// Contact
If you have any questions or offer to book, please send an email. We welcome even little questions! Don't hesitate, and see you in Japan!!
Contact us:   info@i-travel-square.tokyo