Beautiful scenery
in the unexplored deep  mountains!
– Sumata Ravine's Suspension bridge –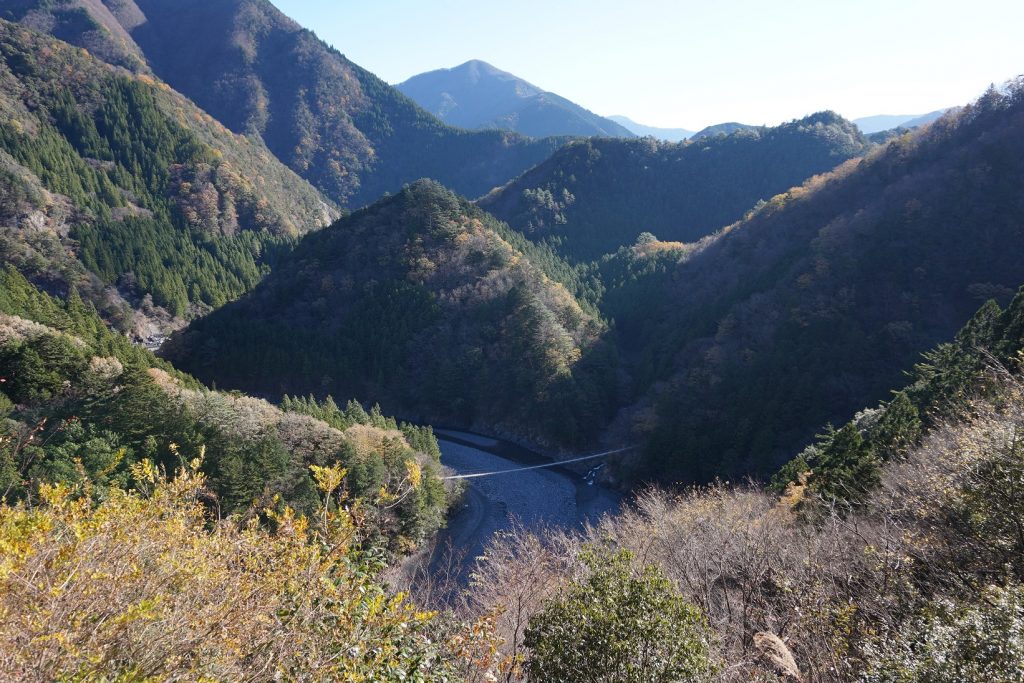 Amazing views are waiting for you,
after the end of the journey by only a few local transportation in a day!
What's the highlight of Sumata Ravine?
"Sumatakyo" (Sumata Ravine) is the entrance of the Southern Alps on the Shizuoka Prefecture side.
This area was certified as the "Southern Alps UNESCO Eco Park" in 2014 in order to protect the valuable ecosystem of the vast Southern Alps that spans Nagano, Yamanashi and Shizuoka prefectures.
The highlight of this Sumata Ravine is the beautiful emerald green dam lake and the long suspension bridge over it.
Why is the water emerald green?
The emerald green of the dam lake peeks through the trees, and it feels as if we are descending into the sky.  
This blueness is due to the "Tyndall phenomenon".
The water of the Sumata River is so clear that you can see the bottom of the river. The fine particles in this water reflect blue light with short wavelengths and absorb red light with long wavelengths. By this phenomenon creates such a beautiful sight.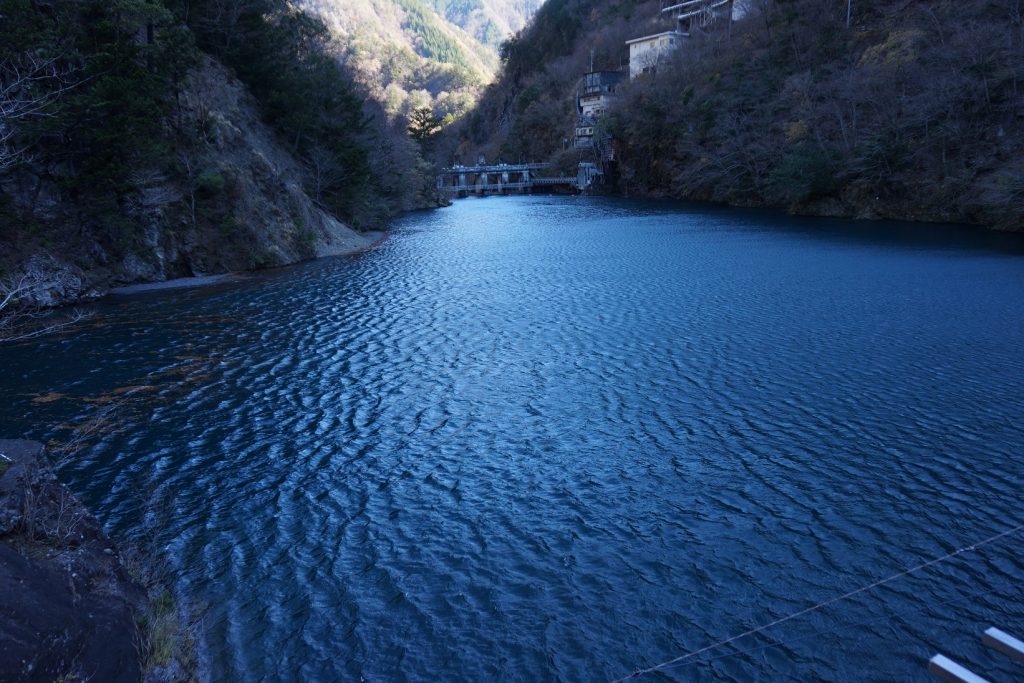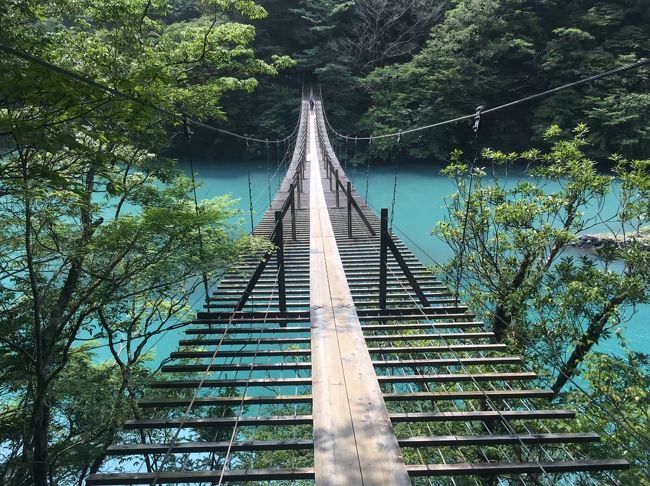 The other highlight, Onsen Spa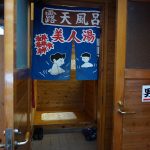 The type of hot spring is an alkaline simple sulfur spring with a pH value of 8.9. There is a faint smell of sulfur, and hot water flowers, that are slimy to the touch, dance in the water. The hot spring's ingredients dissolve unnecessary keratin on the skin, leaving the skin getting smoother after bathing. For this reason, it is also known by another name, "Bijinzukuri no Yu". (Hot water that makes you beautiful!)
There is also a day-trip bath, so after hiking, you can enjoy the hot springs and how about transforming beautiful?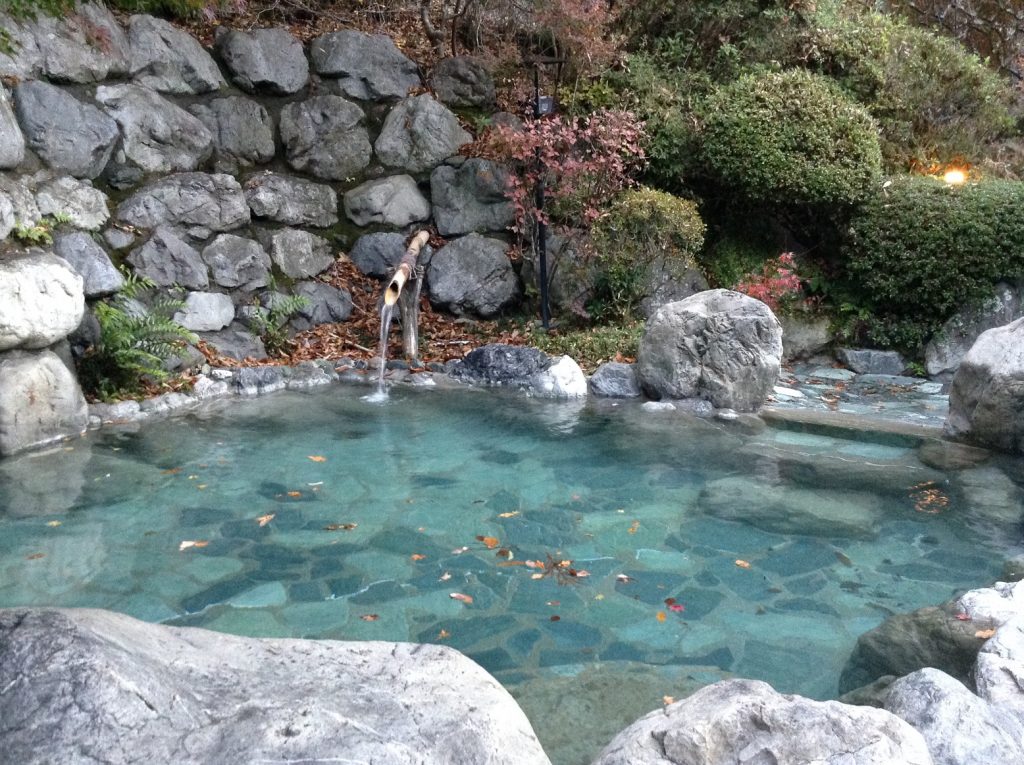 ---
/// FIT package
We can arrange this tour for individual, family, or the small group, following to your designated date, during 3 days of Friday, Saturday and Sunday, with the second Saturday in February.
/// Itinerary
You can choose the meeting and ending place from either Shin-Yokohama Station or Shizuoka Station.
*5:50 Meet with guide at JR Shin-Yokohama station, then take the Shinkansen express to Shizuoka station
(*only select Shin-Yokohama station as meeting/ending point)
**6:45 Meet with guide at JR Shizuoka station
(**only select Shizuoka station as meeting/ending point)
Then, take the local train and bus to Sumata-Onsen
12:10 Start hiking around Sumata ravine area (2.5 hours)
"Yume no Tsuri-hashi" Suspension bridge
"Ozaki-zaka" Observatory
"Hiryu-bashi" Bridge
If you like, you can take a spa onsen after hiking (additional fee)
12:40 Take the local bus to Senzu station
You can take lunch at the local diner restaurant and visit a museum with the theme of sound around this area. (1 hour)
14:20 Take the local bus and train to Shizuoka station
**16:40 Arrive at Shizuoka station, then finish the tour
(**only select Shizuoka station as meeting/ending point)
*16:50 Take the Shinkansen express to Shin-Yokohama station
*18:00 Arrive at Shin-Yokohama station, then finish the tour
(*only select Shin-Yokohama station as meeting/ending point)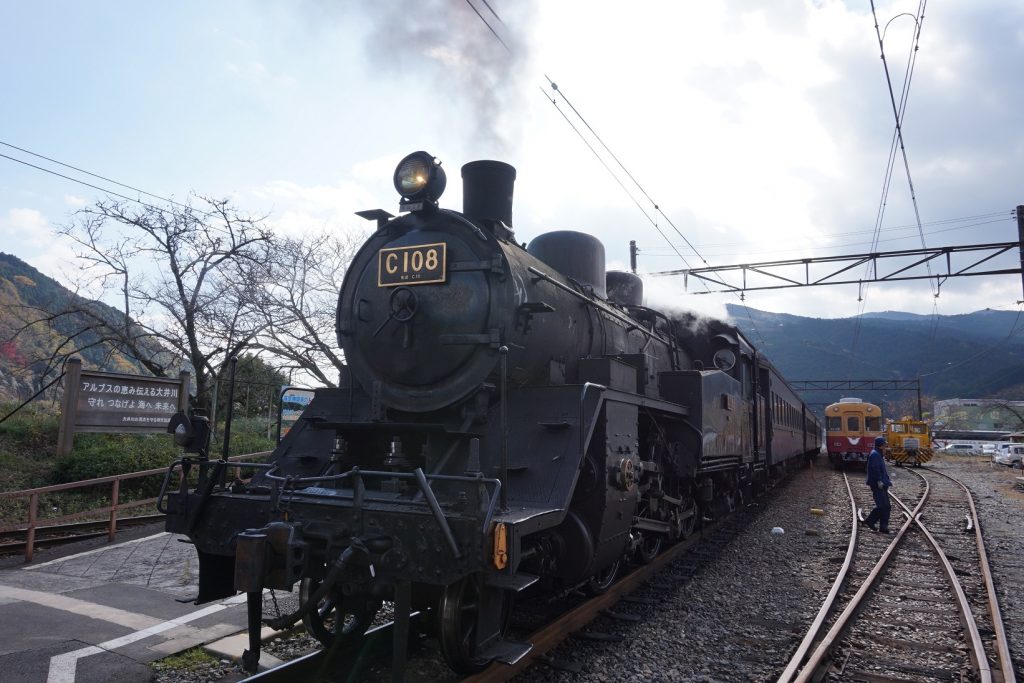 ---
/// Price
Number
of Guests
Meeting
Ending
Point
 1
2
 3
4-5
 6 or more
(Max 10)
Price  / person (Yen)
Shin-
Yokohama
Station

*

 125,000
 75,000
 59,000
50,000
 63,000
Shizuoka
Station

**

99,000
54,000
39,000
32,000
38,000
Price Include:
Transportation (train and bus) between Shizuoka station and Sumata-Onsen bus stop
Shinkansen express between Shin-Yokohama station and Shizuoka station

(*only select Shin-Yokohama station as meeting/ending point)

English (or other languages) speaking guide
(English, Chinese, French, German, Italian, Spanish, Portuguese, Dutch, Russian, Thai)
Commission for arrangements
Commission for settlements by credit card
Consumption tax
Price Exclude:
Transportation costs to the meeting place / ending place
Accommodation costs
Food and beverage fee
Entrance fee of Spa
Souvenir fee / personal expenses
Expenses for services not described in the itinerary
---
---
/// Additional arrangement
Regarding these standard courses, we can arrange the plan upon your request by adding / deleting destinations, and combining other courses before and after, making reservations of accommodation, transportation, restaurants, or event tickets, etc. Please contact us by all means.
Please see here for the arrangement fee.
ex.1 Arrangement for accommodation
Room charge 10,000yen(1night 1person) + Commission 1,650yen(incl. c-tax)=Total 11,650yen 
ex.2 Arrangement for additional transportation
Super express train 20,000yen(1person) + Commission 3,300yen(incl. c-tax)=Total 23,300yen 
---
/// Cancellation Policy
Cancellation Policy for above course;
| | |
| --- | --- |
| Days to Departure | Cancellation Charge |
| More than 15 days | 5% of trip price |
| 14-8 days | 50% of trip price |
| 7-2 days | 80% of trip price |
| 1 day or Less, No Show | 100% of trip price |
Please refer to "Price, Terms and Conditions" for other detailed regulations.
---
/// Application Form
Please select the course and fill in the below box;
---
/// Payment
Payment can be settled by credit card (Paypal or Stripe).
After your booking, we will send you an invoice, then after your payment by credit card, the booking would be completed.
/// Contact
If you have any questions or offer to book, please send an email. We welcome even little questions! Don't hesitate, and see you in Japan!!
Contact us:   info@i-travel-square.tokyo