C-11 Narita-san, riverside district "Sawara" & Katori Shrine
Famous spots in Chiba
easy access from Narita international Airport!
---
Naritasan Shinsho-ji temple, which is a Buddhist temple located in Narita, Chiba Prefecture. The temple deity is Fudo Myo-o and has long been known as "Narita Fudo". This place is major center of Fudoson belief. About 3 million people visit the temple from January 1st to January 3rd for the first prayer worship of the year. It is also known that sumo wrestlers and popular actors scatter beans during the Setsubun Festival in February at this temple.
The temple is closely related to the famous Kabuki Ichikawa family.
This well-known Kabuki family, the name of "Naritaya" Ichikawa Danjuro is originated in Naritasan.
Since opening, it has been carrying out a continuous Ogoma prayer.
It has been praying for world peace and the fulfillment of each visitor's request.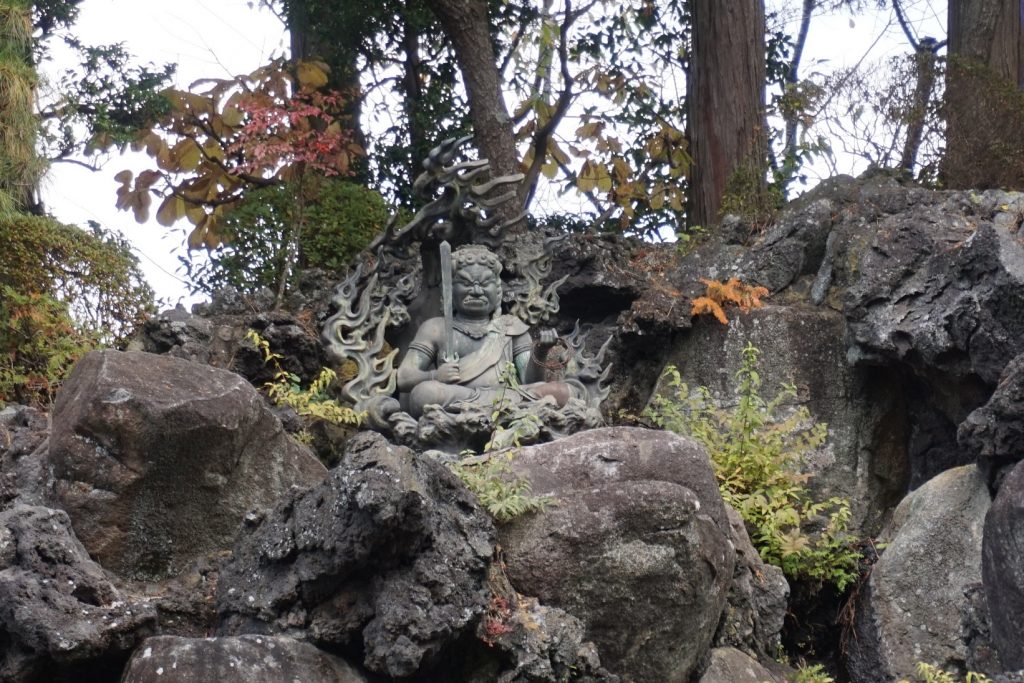 Ogoma experience
At Shinsho-ji Temple, you can participate in "Ogoma".
Ogoma prayer is a special prayer of Shingon Esoteric Buddhism.
It is a ritual brought back from China by Kobo Daishi Kukai, buring up special fire woods for Fudo diety with big flame for fulfillment of the wishes.
About 1080 years ago, Naritasan Shinsho-ji Temple was opened when the priest, Kancho Daisojo settled down a combat rose up in Kanto area with Ogoma Prayer that was entrusted by the order of the emperor. Since then the ritual is handed down to this day and age ceaselessly. There are many people coming to pray for the temple every day, and they pray for fulfillment of the wishes by Ogoma Prayer.
Katori-jingu shrine is the headquarters of approximately 400 Katori shrines nationwide, designated as a National Important Cultural Property
Since ancient times, it has been highly revered by the imperial family as a deity that protects the nation and protects the imperial family. It has been called "Jingu" since ancient times, and in the old shrine status, it is Myojin Taisha and Shimousa Province Ichinomiya. It has been designated as an imperial envoy shrine to this day. In addition, the Shikinen Taisai is held once every 12 years. At the Shikinen Shinko Festival, which has a long history and tradition, about 3,000 attendants perform a gorgeous procession that looks like a historical picture scroll.
During the autumn foliage season, the precincts are decorated with beautiful colored leaves, and during the first three days of the New Year, many people visit here to wish for a year of happiness.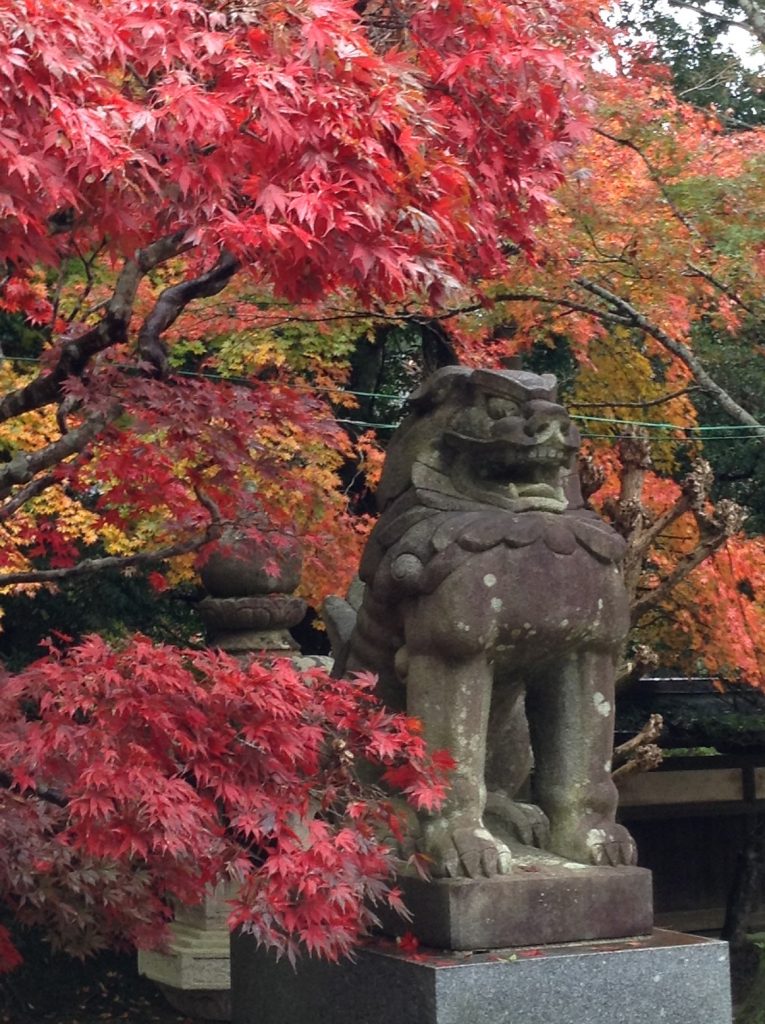 Sawara prospered as a relay station for the Tone River water transportation, and even now, the old townscape full of Edo atmosphere remains mainly along the river.
There are many historical buildings in this area. It has prospered as a merchant town, and has been called "Little Edo of Hokuso" and "Water Village Town" since ancient times.
In addition, Mr. Tadataka Ino, who was married to a merchant family in this town, studied astronomical calendars in his spare time from his family business. From the age of 55, after retirement of his family business, he conducted nationwide surveys in 10 batches, and created a national map based on actual surveys first in Japan.
In Sawara, there are big festivals in July and October, and as many as 10 magnificent floats are pulled around the town. This festival was registered as a UNESCO Intangible Cultural Heritage in 2016.
You can also tour the townscape full of atmosphere from a small boat.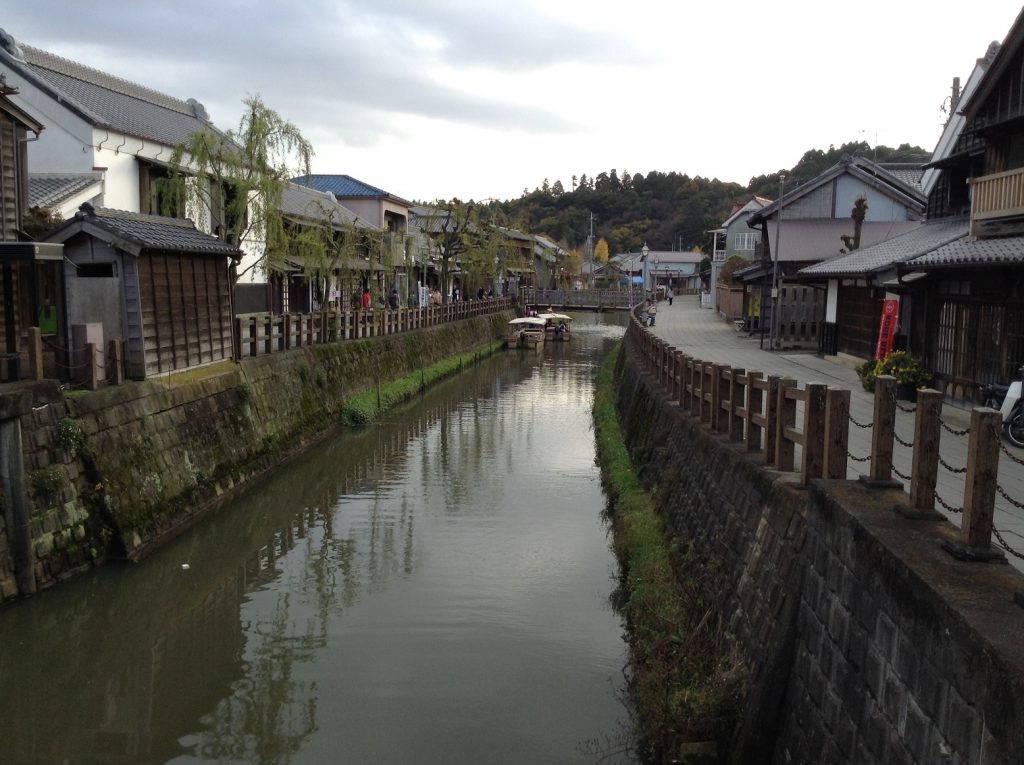 ---
/// FIT package
We can arrange this tour for individual, family, or the small group, following to your designated date, through the year, except Monday and yearend.
/// Itinerary
9:30 Meet at Narita station, then guide takes you to Naritasan Shinsho-ji temple. On the way, guide introduces the townscape while walking through the temple town.
At Naritasan Shinsho-ji, visit precincts various temple buildings, and experience "Ogoma".
Then, take lunch at famous eel restaurant, traditional food "Una-ju" which is grilled eel over rice.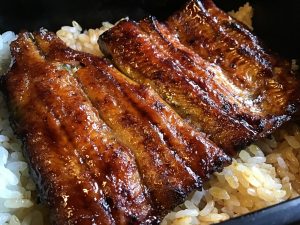 12:40 Take local train to Sawara station, then take taxi to Katori-Jingu srine.
At Katori-jingu shrine, pray and look around precincts.
Then, take a taxi to Sawara districts.
15:00 At Sawara districts, visit several place as below;
Small boat tour
Dashi (floats) Exhibition Museum
Tadataka Ino Memorial Museum
Stroll through the townscape
Sake brewery tour and tasting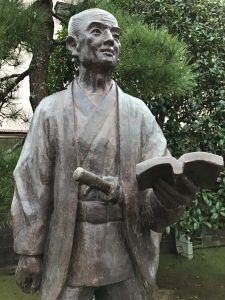 17:50 Take local train, return to Narita station at 18:30, then finish the tour.
---
/// Price
Number
of Guests
 1
2
 3
4-5
 6 or more
(Max 8)
Price 
/ person
(Yen)
 94,000
 52,000
 38,000
31,000
 34,000
Price Include:
Transportation (local bus)
Taxi fare between Sawara station and Katori-jingu shrine
English (or other languages) speaking guide
(English, Chinese, French, German, Italian, Spanish, Portuguese, Dutch, Russian, Thai)
Lunch – traditional Grilled Eel over Rice
Entrance fees described in the itinerary for guests and guide
Small boat tour
Commission for arrangements
Commission for settlements by credit card
Consumption tax
Price Exclude:
Transportation costs to the meeting place / ending place
Accommodation costs
Food (except lunch) and beverage fee for customers and guide
Souvenir fee / personal expenses
Expenses for services not described in the itinerary
Regarding these standard courses, we can arrange the plan upon your request by adding / deleting destinations, and combining other courses before and after, making reservations of accommodation, transportation, restaurants, or event tickets, etc. Please contact us by all means.
Please see here for the arrangement fee.
ex.1 Arrangement for accommodation
Room charge 10,000yen(1night 1person) + Commission 1,650yen(incl. c-tax)=Total 11,650yen 
ex.2 Arrangement for additional transportation
Super express train 20,000yen(1person) + Commission 3,300yen(incl. c-tax)=Total 23,300yen 
---
/// Cancellation Policy
Cancellation Policy for this course;
| | |
| --- | --- |
| Days to Departure | Cancellation Charge |
| More than 31 days | 10,000JPY |
| 30-15 days | 50% of trip price, Min 10,000JPY |
| 14-8 days | 70% of trip price, Min 10,000JPY |
| 7 days or Less, No Show | 100% of trip price |
Please refer to "Price, Terms and Conditions" for other detailed regulations.
---
 /// Application Form
Please select the course and fill in the below box;
---
/// Payment
Payment can be settled by credit card (Paypal or Stripe).
After your booking, we will send you an invoice, then after your payment by credit card, the booking would be completed.
/// Contact
If you have any questions or offer to book, please send an email. We welcome even little questions! Don't hesitate, and see you in Japan!!
Contact us:   info@i-travel-square.tokyo